Tucson's Rising Star
Gia Gerardo Female Actress, Fitness Model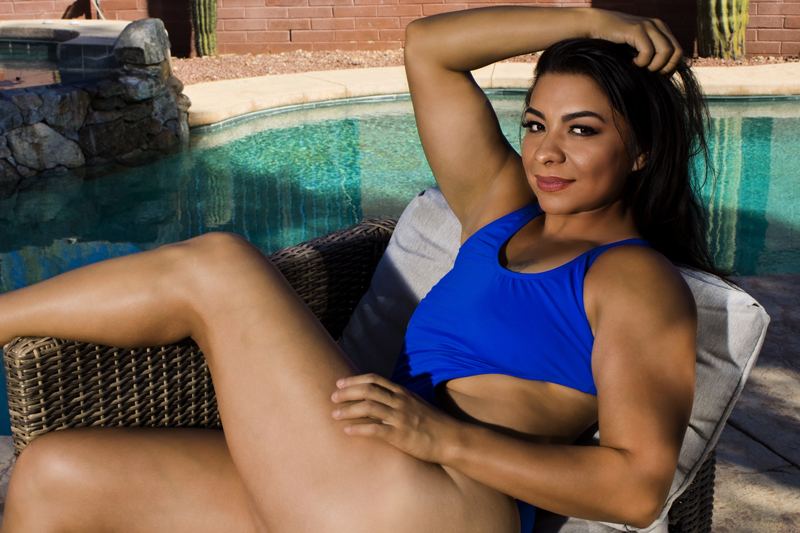 Gia Gerardo began her path to stardom at an early age. From performing in front of family and friends to early and unexpected performances in high school she realized that an acting career was definitely her path in life. What she didn't foresee was a long health battle that would change how she would approach her career.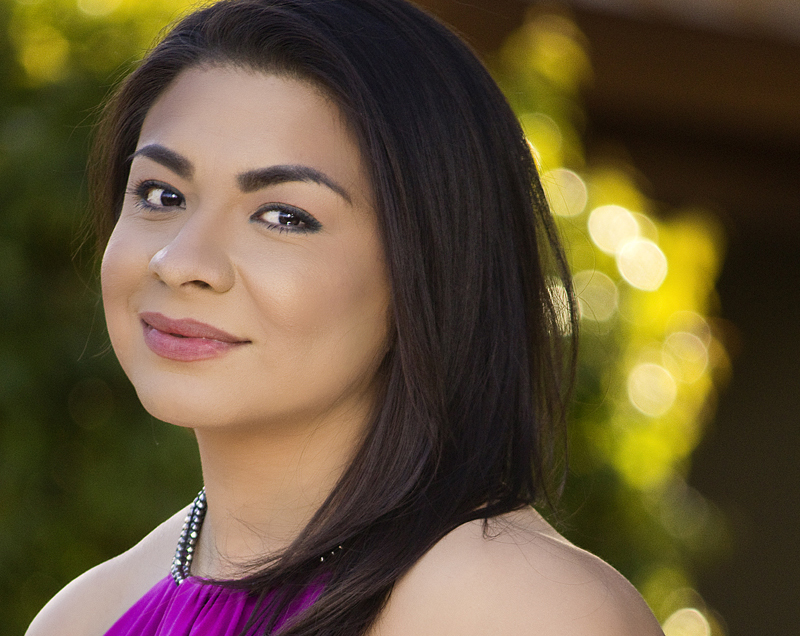 Gia began performing when she was barely walking by dancing front of her family and friends. "It could be because a lot of my family are singers so, I kind of grew up in that (environment)". "I remember one day in kindergarten, I was cast in this musical and thinking, WOW! This is so much fun!" In high school Gia was reluctantly cast as the lead role in Romeo and Juliet. "I didn't want to do it (laughing). They voted me into it and I fell in love with it… I didn't speak any English at the time so; I had no idea what I was saying". Gia based her character performance by watching the movie and reading the play in her native Spanish language. "After completing three shows… I thought wow! This is what I want to do. So, ever since then I started auditioning for more".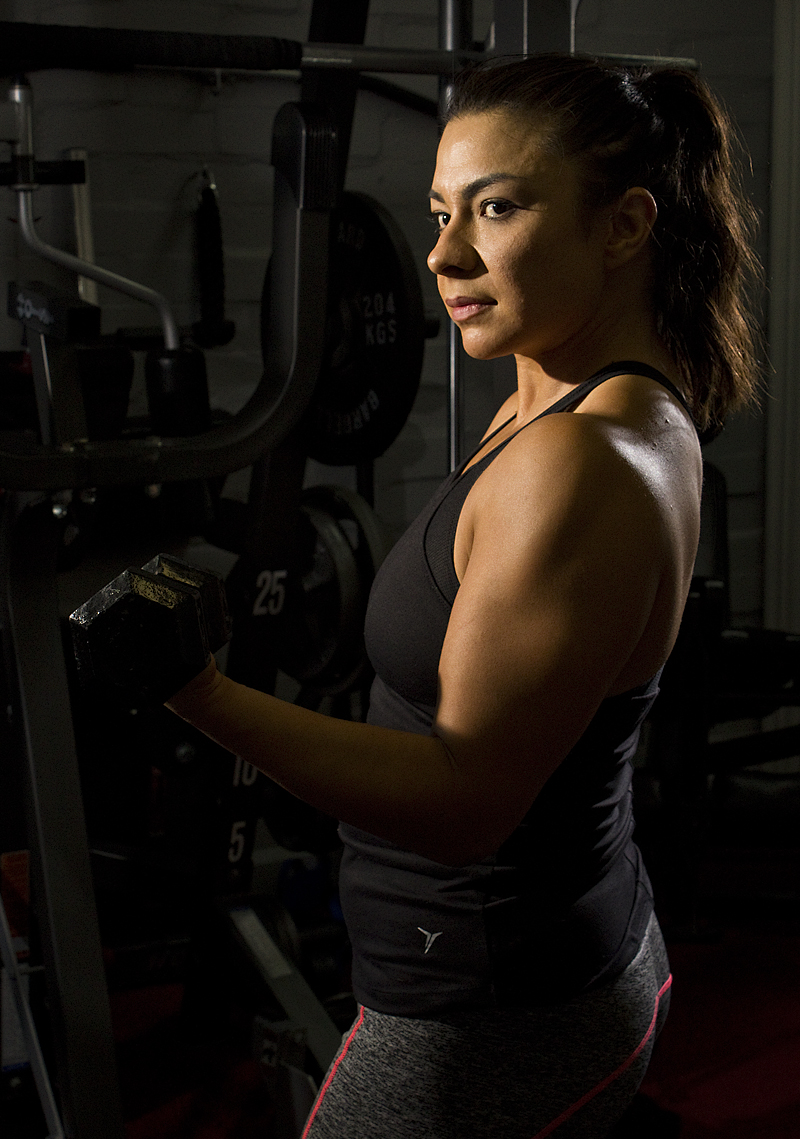 Gia hasn't only been an actor; she has also had a long time understanding of physical activity and fitness. "I've always been intrigued with sports. I always wanted to try for different teams". "I would do the same as everyone else, try something, and it didn't work". Gia's health battle had begun in High school She had put on a lot of weight within her teen years and on into her early 20's. It wasn't until she gave birth to her first child that her weight became unmanageable. "I was close to 200 pounds and I'm only 5 foot 3 inches". At this point she had already been diagnosed with Rheumatoid Arthritis (A chronic inflammatory disorder that affects many joints in the body) and now recently diagnosed with Multiple Sclerosis (which is a disease that eats away the protective covering of nerves). "At the time I didn't know what I had I just knew that my joints were extremely painful and I wanted to lose weight. So, I joined a boot camp in Phoenix, Arizona. My day one I died (from the pain)". Gia didn't allow this to keep her from her goal to lose weight and pursue a healthier lifestyle. She sought out a trainer that would take Gia on to become better physically fit. "I reached out to her and become part of your team? I know I'm overweight but, I'd like to learn". Gia has gladly accepted and the next three years she worked out and became a fitness instructor to Boot Camps out in the parks. "There were times that I was training up to 30 people that I was training at the park. It was chaotic but, it was amazing!"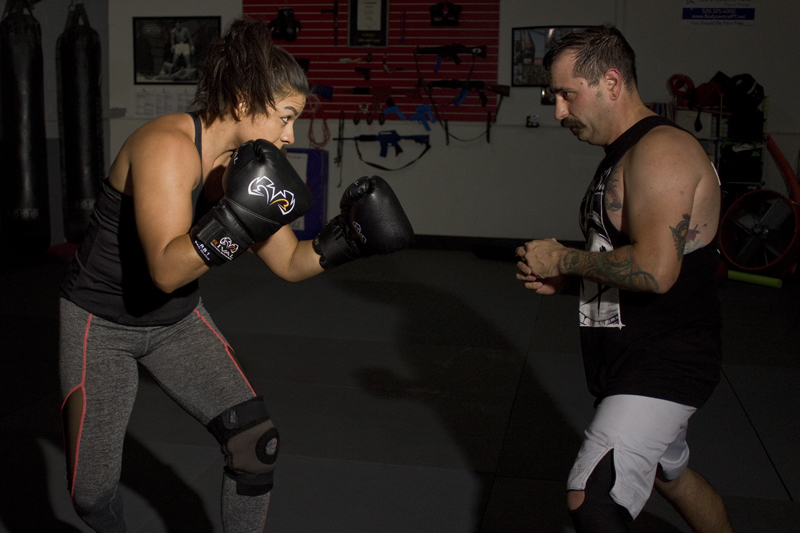 In dealing with everything that she has gone through, Gia developed a new way of thinking. "I think one of the things that helped me a lot is that I'm not focused on the results anymore. A long time ago I let go of that and I started focusing on the process." This ideology helps her take the pressure off her shoulders and turn her ambitions into commitment. "It becomes a bit easier… A lot of the problems that we go through and the stresses are self created. So, if you let go of that and focus on the process, it takes all that (stress) away."
You can look up Gia on her Facebook page.
Written By Hawke Taylore



Advertising opportunities here
©2018 Vision Magazine of Taylore Media a division of Taylore Studios All rights reserved