Meet Karina Levine!
VISION Magazine's Lead Reporter
We are so pleased to have Karina Levine join us here at VISION Magazine. Karina is our lead reporter here at VISION. She brings her warmth and smile along with a fantastic humanitarian attitude, not to mention that enthusiastic personality, which makes her perfect for this venture. We hope you join in welcoming Karina to VISION Magazine here in Tucson.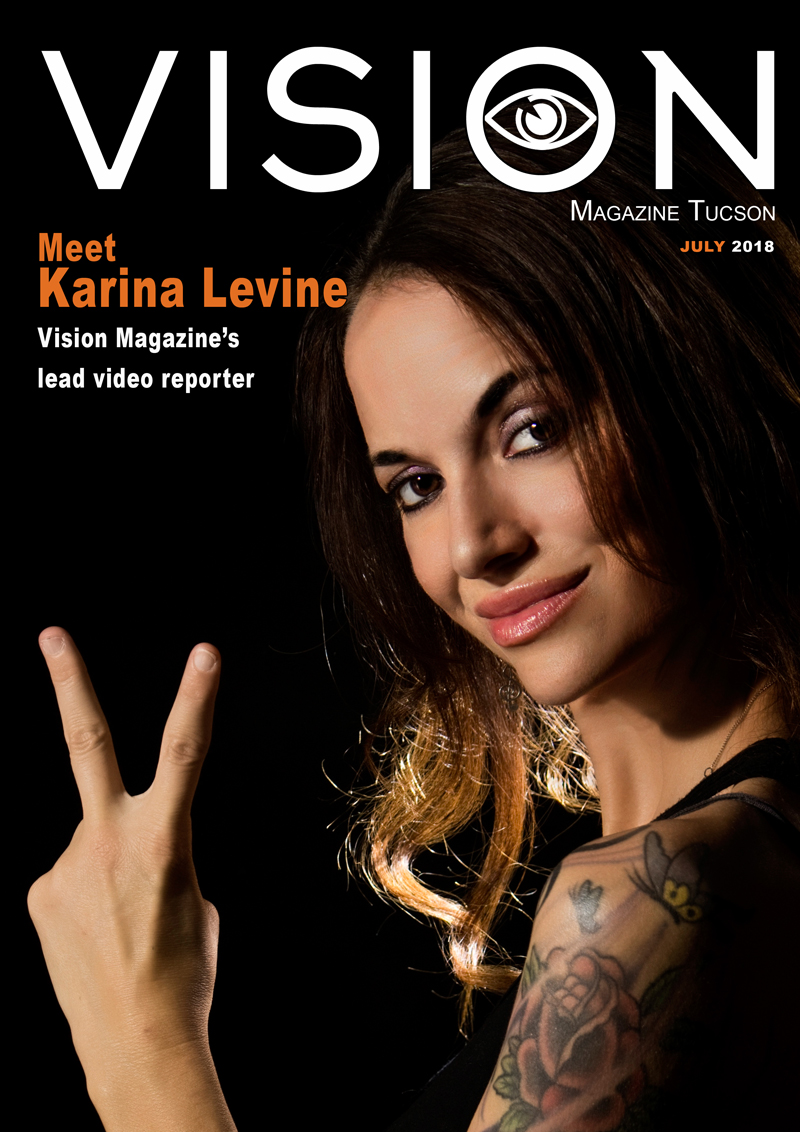 Karina was born in Tucson, AZ in August of 1979 and has lived in a variety of areas throughout her childhood and adult life, including California, New Mexico, and Nevada. Karina has both a Bachelors in Criminal Justice (BCJ) and a Masters in Criminal Justice (MCJ) from New Mexico State University in Las Cruces, NM and worked in the field of Criminal Justice for ten years in New Mexico and Arizona, primarily as an investigator for state probation and parole agencies. At the age of 36, Karina decided to completely change her career aspirations and joined the compassionate forces of Animal Rescue. Karina loves all animals and has been a crazy cat lady her entire life. Karina joined The Hermitage No Kill Cat Shelter and Sanctuary staff in October of 2015. She is very passionate for everything The Hermitage stands for and wants to continue to help The Hermitage grow and thrive in whatever way she can. Karina states "It was very scary to change careers and go into a field I had only once dreamed of being a part of. I am very happy I took that leap of faith, because I have never been happier! The Hermitage has become my family, the kitties are my furkids, and I will always advocate for their health and happiness! Adopt don't shop! Save lives!"
Karina is also an internationally published tattoo model, actress, and radio personality. She is a down to earth girl who loves to have fun; what you see is what you get with her, she wears her heart on her sleeve and believes in peace and love. Her goals are to live happily and be successful in her life; both career and personal, and every day she pursues these goals 100%. She loves to dance, act, paint, draw, write, read, and model; it lets her express herself in ways she only once dreamed of. Karina is an animal activist, an earth activist, and believes we as humans need to remember we aren't the only species inhabiting our planet; reduce, reuse, recycle is her motto. Karina's advice to humanity is "Be kind, be compassionate, we all have different stories to tell, we all come from different walks of life, treat one another they way you'd like to be treated always."
At the time of this issue release, We were saddened to hear about Adrianne, Karina's fantastic feline who will be remembered by all of us and her memory will be cherished forever.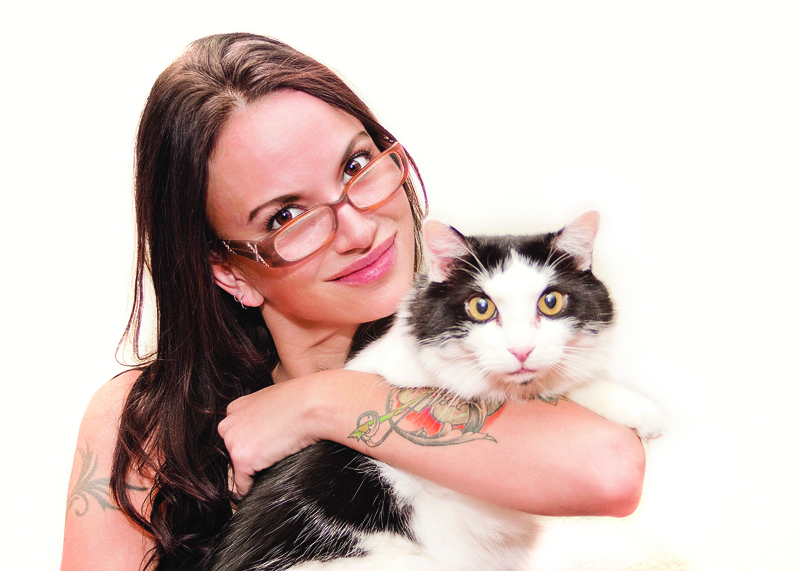 (Photo: Karina and Adrianne)


Advertising opportunities here
©2018 Vision Magazine of Taylore Media a division of Taylore Studios All rights reserved