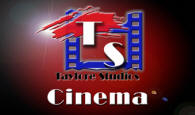 ©
Welcome to Taylore Studios Cinema.
The Newest (and oldest) design of Taylore Studios. Taylore Studios Cinema handles all of your entertainment needs.
New Media, Films, Commercials, Productions.
Back to our roots, Taylore Studios has been producing films of many different types for 17 years. (yes that means we earned the title Photographer) Whether it's a Cinema style video for sales and marketing, or a full blown feature film, our clients know they can count on us for creativity, development, and true artistic visual production.
"We begin every production the same way. We listen. We ask questions.
We work with you to create the right message for the right audience to get the correct results."
Contact us to to get started on getting results for your cinema needs.
©2018 Taylore Studios www.TayloreStudios.com